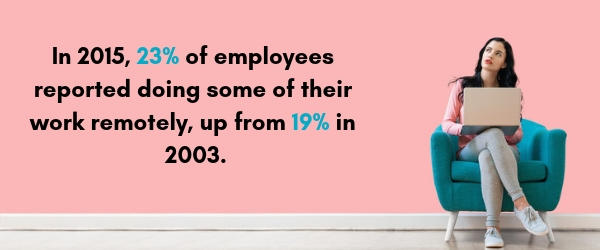 As the digital era continues to influence the working world on a regular basis, more and more people are telecommuting than ever before. In 2015, 23% of employees reported doing some of their work remotely, up from 19% in 2003. This means more people will likely continue to shift from working in traditional office environments to starting to work in virtual offices. But what does this experience hold, and what should you expect if you plan to work in a virtual office?

Scheduling Is Essential
When you work in a virtual office, you'll be largely working independently and on your own time. This means that learning how to schedule and organize your days is a must; otherwise, you're likely to end up a bit overwhelmed and disorganized. Be sure to block out your days and let family and friends know what times you're working. This will help you stick to a consistent schedule, even if your hours are a bit unusual as a result of your digital work space.

Using Coworking Spaces
When possible, try to make use of in-person collaborative workspaces. While having the option to work from anywhere is nice, coworking spaces can help keep you focused on the task at hand and motivated to succeed. Working without a defined office space can be a challenge, as there are a wide variety of distractions in the real world that can draw your attention away from your work-related tasks. Using co-op work spaces helps you stay focused, as everyone else in the space also is staying focused on work.

Stay Connected
When you are working from home or otherwise separate from your coworkers, be sure to stay connected. Keeping in close communication with your coworkers might be a bit more of a challenge when you're not physically in the same location, but communication is essential to a close-knit company culture, even if you do work in a virtual office.

Working in a virtual office or similar flexible work environment can be great, but also comes with its own unique challenges. For more information on unique office spaces or collaborative workspaces, contact Stat International today.