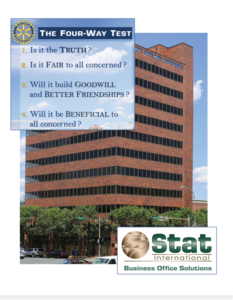 As a division of the Stat Organization, Stat International is guided by The Four-Way Test of Rotary International. We're honored to serve clients from the United States and around the globe in accordance with these values. Budding entrepreneurs, established business owners, attorneys and other professionals all find at Stat a supportive, professional community of friendly, competent staff and peers. It's our privilege to tailor customized virtual, co-working, office and service packages to support our clients' growth and success.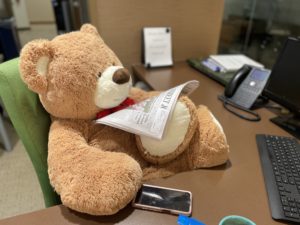 Our professional staff's mission is to provide exceptional business solutions that help businesses Connect, Share and Thrive! They understand the challenges that businesses face and offer a myriad of options for professional services (many are included in rental packages). What's more, they are here when unique projects arise, just ask.
Our Location
There is no question that Wilmington is a choice location. The area's natural beauty, rich history and world-class attractions bring visitors from across the globe. Wilmington's accessibility makes it a star among the Mid-Atlantic states. Within a three-hour drive of one-third of the nation's population, Wilmington is conveniently located on I-95 between New York City and Washington, DC. Philadelphia International Airport is just 25 minutes from the city and more than 80 trains, including Amtrak's high speed Acela Express, stop at the Wilmington station every day. The exceptional quality of life here has attracted many corporations to the State and more than 60 percent of the Fortune 500 companies are incorporated in Delaware. Our magnificent brick building, One Commerce Center, has been a highly visible and prominent part of Wilmington's central business district since its opening in 1983.
Surrounded by hotels, fine dining, abundant shopping and a beautiful river walk, our building can be found on the northwest corner of Twelfth and Orange Streets. We are proud to share our building with the Delaware State Chamber of Commerce as well as several major law firms.