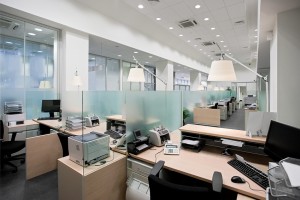 To rent longterm office space can be prohibitively expensive. Perhaps that's why we've been seeing a rise in virtual offices recently.
What are virtual offices? A virtual office is a way of hiring the services of an office at the fraction of a cost of actually renting or owning one. Virtual office providers offer office space solutions such as fully furnished offices, mailboxes, conference rooms, phone services, and other elements that a business requires. A full-service virtual office will have things like video conferencing, broadband Internet, a kitchen, and a business-worthy lobby area.
We've compiled a list of some of the advantages that virtual office solutions can provide for your business. This is what it is like to work in a virtual office.
Virtual office space solutions offer all the legitimacy and professionalism of a real office at a much lower cost. They will offer a mailing address free from the connotations of a PO Box, as well as on-demand use of conference rooms that might go empty most of the time in a traditional office building. Financial, technology, legal and marketing companies are all among the types of businesses that have embraced the value of cheap virtual office space.
Virtual office solutions allow you and your employees to work on your own schedule without having to punch the clock. With commute times often factoring into workers' decisions to change jobs, and telework proving to have a positive effect on employee morale and productivity, a virtual office that is only used once in a while can be a great alternative to having an office full of people who had to drive through traffic to be somewhere they'd rather not be.
Choosing the right office space solutions for you should not be taken lightly. It is worth trying a virtual office setup for a few weeks before rejecting all opportunity for a real office space. However, many professionals are reporting that a virtual office suite meets their business needs at a much lower cost.
Share your thoughts and experiences with us in the comments below.