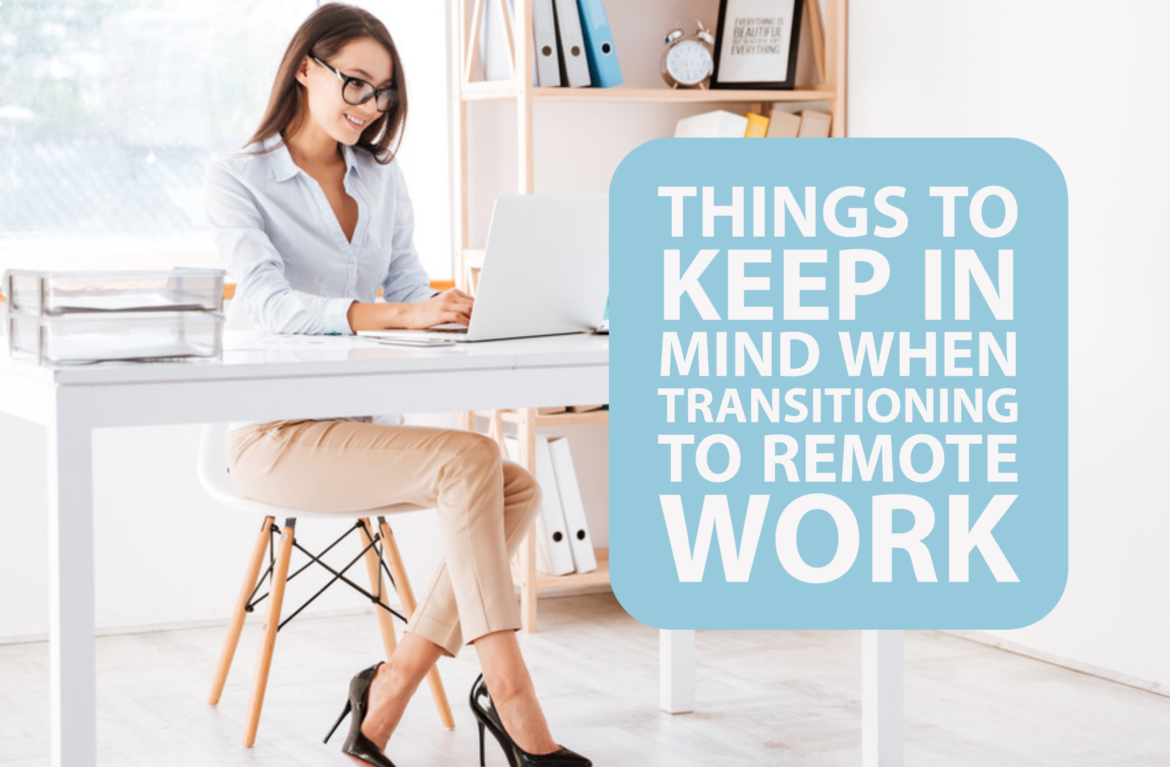 According to ConnectSolutions, telecommuting has allowed 30% of teleworkers to get more done in a shorter amount of time. More and more businesses are realizing this and transitioning to remote work. Employees are finding it easier to balance and manage their personal and work lives, and employers are saving on costs that come with a physical office. As full businesses take advantage of this new trend, you may be considering jumping on board. Doing so will likely benefit both you and your employees. Whether you're ready to get started or not, keeping these things in mind will provide assistance in helping the transition go smoothly.
Communication
Communication for any business is essential, but the game will need to be upped when your workforce goes remote. Employees will need a way to easily talk with each other since they won't be able to just walk over to each other's desks. Decide together on a service you can all use for instant messaging or voice calls. As the business owner, you will also need to make an effort to keep everyone in the loop about goings-on. Additionally, clients who used to walk into the office will now need a new way to contact you. A virtual office solutions company can provide assistance with receptionist services for you.
Technology
Everything required for work used to be provided in the office. That included all phones, computers, software, and the Internet. With your employees now working from home, you need to ensure that they have access to everything they need. You may need to provide computers and have technicians install the necessary software. You may want to consider using managed IT services or virtual office services that can provide assistance for these needs.
Expectations
When it comes to running the business itself, everyone involved will need to do their part to ensure success. Working remotely will increase productivity, but it's essential that everyone is on the same page. This means encouraging communication and openness with each other. This will be a change for everyone and require some getting used to. It may take some trial and error, and mistakes will certainly be made. The important thing is striving toward a common goal understanding the expectations of what's needed to achieve it.
Transitioning your business to remote work may come with challenges that can't be avoided, but that doesn't mean the transition itself can't be hassle-free. If you remember to consider your communication and technology solutions, then it should go just fine. Be sure to take advantage of the services offered by virtual office companies as they can make a world of difference for you and your employees.