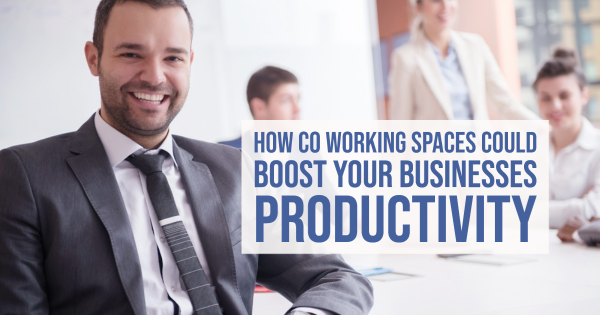 If you're one of the many business owners who feel like you could be more productive, a co working space might be just what you need. Co working spaces are becoming more and more popular and for a good reason. Here are five reasons why they could boost your business productivity.
1. They Provide You With a Professional Environment
Most of us work better when we're surrounded by others who are also working. Co working spaces provide you with this environment, but one that is more professional than your own home office might be. Many of these spaces have open floor plans and modern decor so you can concentrate on getting your work done rather than clutter.
2. They Provide a Distraction-Free Environment
Another aspect of co working spaces that can boost your productivity is that they limit distractions. It's easy to get interrupted at home by family, friends, and pets, but this isn't as much of a concern when you work in a professional environment like a co working space.
3. They Offer a Network of Other Business Owners
Working in a co working space means you're around people who are also working, so it's easy to establish professional relationships with them. You're bound to meet some other business owners with similar interests and responsibilities, meaning you're able to create new opportunities for referrals or future collaboration.
4. They Allow for More Collaboration
Because you can network with other business owners in a co working space, it's easier to collaborate on projects or share insight. This can boost your productivity by increasing your chances of coming up with new ideas or refining old ones.
5. They Cut Costs
The biggest benefit of co working spaces is that they're often cheaper than having your own office space. If you are on a tight budget but have the resources to pay for a membership, this can effectively boost productivity without costing too much. Co working spaces also provide whiteboards, conference rooms, and other features for you to use throughout the day.
6. They Allow You to Switch Up Your Work Environment
In addition to all the benefits listed above, co working spaces allow you to switch up your work environment when needed. This way, if you hit a creative block or just need to get out of the house or office for a while, it's easy to go somewhere else and try something new. Finding the right co working space not only lets you keep your productivity up but also ensures that you're able to work in an environment that suits you best.
By the end of 2022, worldwide co working spaces are expected to reach 30,432, with over 5.1 million members. This shows just how much value co working spaces can bring to your business. As a result, now is the perfect time to start thinking about joining one and boosting your productivity. Call us today to find the right co working space for you.