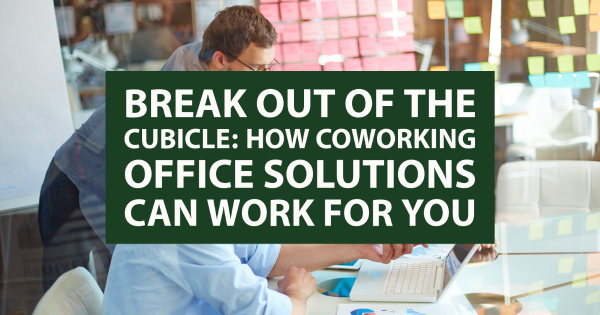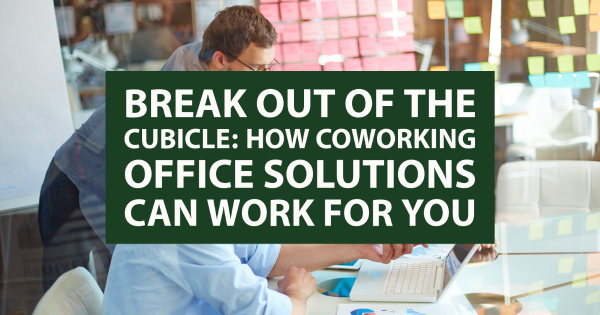 You may have heard about the benefits of virtual office solutions and how they can increase worker productivity while offering a plethora of other perks for your business. But what about co working spaces? What, exactly, are co working spaces, and what are the potential benefits of implementing this unique office solution? Continue reading to learn all about co working spaces, and how they may be the new office space for you.
Co working Spaces vs Virtual Office Spaces
Before we begin talking about the benefits of co working spaces, it may be helpful to explain what they are, and how they differ from what you know about virtual office spaces. A virtual office is a complete package including furniture, technology, and office space you can rent on your own terms. However, co working spaces are rooms where different workers (from a variety of backgrounds), share an office together. Co working spaces allow you to rent a desk away from your regular office environment, giving you the room to work remotely, but also collaboratively, with those around you. Below are the benefits of co working spaces.
Collaborative Work Environment
A co working space is a unique office environment because it encourages collaboration and creativity, while giving you your own personal space to work. These spaces give you the chance to break out of the traditional cubicle office space and into a more open, co-op work space. Regardless of your professional background, these co working spaces offer a chance for workers to meet and work together, therefore boosting creativity, productivity, and offering potential networking opportunities.
Amenities
Co working spaces also offer many attractive amenities to further enhance your comfort level in these new office spaces. Choose an office space tailored to fit the needs of your organization, whether it is a large, open space or a more alternative type of work station. Lounge seating; desk space; free WiFi and use of other available office equipment; and access to meeting rooms on the premises are just some of the amenities you can expect from co working spaces.
Break Out of the Cubicle
Working in a tiny, confined cubicle can be draining. You may feel constrained, and your productivity may suffer as a result. This is why co working spaces are a great alternative for people looking to boost their creativity in a unique office environment. The collaborative open space allows you both the opportunity to work with others, and the option to work on your own without the potential disturbances you may experience while working from home. Choose the office environment that works best for you, and enjoy the open space, creative boosts, and co-op vibe of co working spaces.
As many businesses seek to incorporate new types of work environments into their daily operations, different office solutions like co working spaces are becoming more and more popular. By 2022, approximately 5.1 people will be members of 30,432 co working spaces worldwide. Co working spaces can benefit anyone: from freelance workers to independent contractors, from start ups to successful entrepreneurs. Discover the creative and collaborative environment of co working spaces today, and thrive in your new office environment tomorrow.