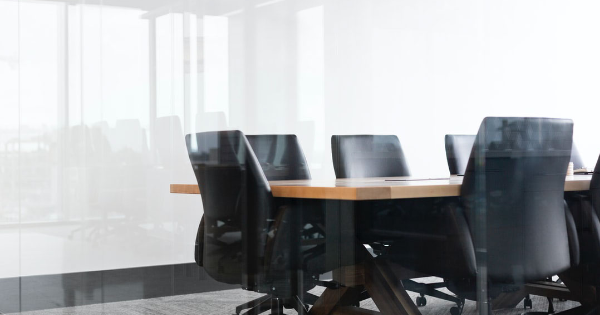 Coworking spaces provide an excellent work environment with access to equipment and resources. In recent years, there's been a surge in demand for coworking spaces in Delaware. According to Fundera, predictions estimated that 5.1 million people would be using coworking spaces by 2022, with the number of spaces rising to 30,432. Read on to learn why more people are interested in coworking.
1. Coworking Areas Can Boost Productivity
It's often tough to focus when working at home or in a non-professional facility like a coffee shop. These environments contain many distractions, making it challenging to stay on task without a work routine. Coworking facilities can accommodate many styles of working. Workers appreciate the productivity boosts these spaces can provide!
2. Shared Work Spaces Give People Options
Many people enjoy getting work done at home but don't want to be stuck in their houses all the time. People can choose the best environment for their needs when they have access to coworking areas. They can continue to work out of their home office but can turn to coworking spaces when they want to change their environment.
3. They're Perfect for Networking
Networking plays a vital role in the working world. Forging the right connections can further your career and give you access to new opportunities. While meeting people while working remotely is hard, coworking spaces in Delaware are ideal for networking. Many people utilize these spaces, allowing you to connect with people in many industries.
4. Coworking Spaces Help People Create a Better Work-Life Balance
When you work in an office, there's a clear boundary between your personal and professional life. Unfortunately, these boundaries may become blurry when working remotely. Many remote employees prefer working outside the home for a better work-life balance. Even if people live a long way from the office, they can work out of a coworking facility that's close to their home.
5. Businesses Are Using Coworking Areas
Some companies use coworking facilities as satellite locations for their business. A dedicated coworking space allows employees to work together and saves workers from a long commute. Businesses also appreciate that these environments are professional and provide reliable access to high-speed internet.
There's a lot of demand for coworking spaces in Delaware, which will likely increase in the future. Coworking is the perfect compromise between remote and in-office work. Workers appreciate working in a clean, professional environment where they can meet other professionals. Contact us today if coworking appeals to you!