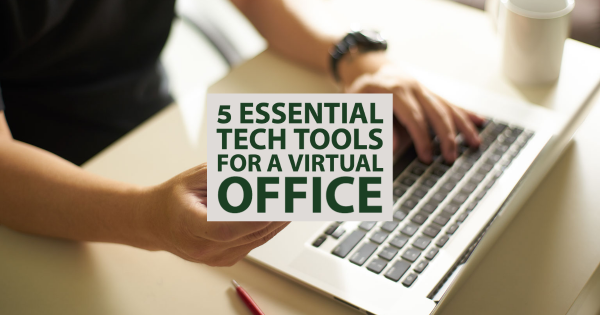 From schools to businesses, many organizations have had to adapt to working virtually. Companies are looking to deploy new technologies to ensure smooth operations. But not all organizations are having an easy time migrating to the virtual world.
Whether you're using virtual office services or a co-working space, the following are some of the technologies you may need.
A Robust Communication System
In a virtual workplace, employees have fewer opportunities to interact. Everyone will be working on their projects from a remote location. That's why a reliable communication system is critical to facilitate collaboration.
Video conferencing is one of the essential tools that the best virtual offices will have. You can organize virtual meetings from the comfort of your office space. Your virtual office services provider must have a stable broadband connection to support video conferencing.
Migrating to a Paperless Office
A virtual office requires an electronic file system to allow staff to work remotely. The framework of the system will largely depend on the number of users. The basic tools for any workplace include a scanner and access to online faxing applications.
If you deal with lots of documents in your line of business, an online fax application will be indispensable. You can send clients the electronic file to sign digitally.
File Sharing and Cloud Storage
Due to social distancing requirements, it is necessary to share files over a digital connection. You can make the distribution of information more seamless by using virtual office services such as cloud storage.
Cloud storage allows staff to access the data from their respective locations. If some records are lost, the organization can still get a copy from the online storage space. Keeping the company's documentation on the server can prevent loss of data in case of a disaster.
Team Collaboration Tools
Remote workers can facilitate collaboration by utilizing the best virtual applications. Project management tools ensure the team is working on the same project and towards one deadline. They can streamline tasks to optimize the workload and boost productivity.
You may also acquire virtual applications such as Google Docs and Microsoft Word Online. These applications allow users to log on and update from a remote location. You can open the same documents even after moving your work to your home office.
Tools to Optimize Productivity
The organization may find it challenging to keep track of virtual employees. People in different locations across the country may be in different time zones. A time management application can help determine how long a project will take. Additionally, it keeps employees focused on the goal by creating benchmarks that they can review in real-time.
There are more than 400 million entrepreneurs in the world. The lockdown has forced many businesses to shift their operations to the digital space. While migration has not been easy, some tools and applications can simplify the process. Ultimately, the nature of your business will determine the equipment and software you use. You can also rent an office with some of those features and applications mentioned here.