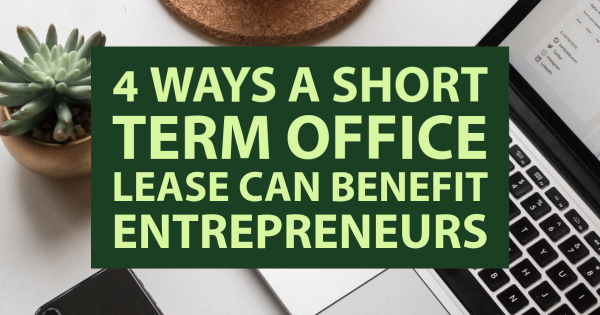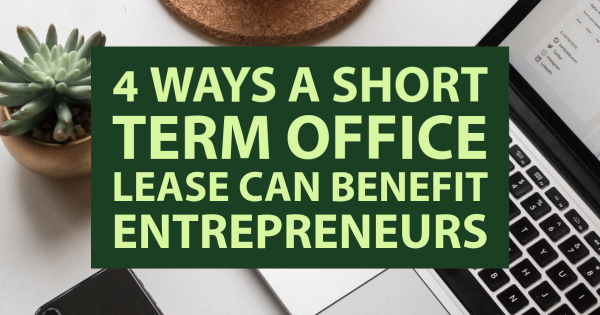 Currently, there are more than 400 million entrepreneurs across the globe, and all face similar challenges when trying to get their businesses up and running. However, one of the largest challenges involves renting or buying your very own office space. While we often hear of start-ups working out of their homes and garages, when trying to expand with a larger staff, this can be impractical. This is where short term office leases come in.
Why Renting an Office Space Can Be Advantageous
A short term office lease can help entrepreneurs looking to get their business up off the ground, by giving them an ample workspace that is both affordable and practical. It allows the business to utilize a larger workspace and more employees, without the cost of outright buying the building. When you opt to lease office space, here are some additional benefits you can expect.
An Accessible Location: Finding the right real estate location for your business can be tricky, not to mention, expensive. However, an office rental can allow you to secure a location in even the most desirable parts of town, without having to break the bank. This not only ensures that you have a larger workspace, but it can make it easier for both employees and customers to get to. This physical location can also make your business appear more trustworthy and secure for potential customers, meaning they will be more likely to invest their time and money in your business.
Less Hassle: A short term office lease can also provide much less hassle when it comes to setting up your office space. For instance, while you could buy an office, you will also need to keep in mind the amenities needed to furnish that space. The equipment, internet, phone access, and office furniture will all make up an additional large cost that you'll need to pay for. However, when you lease an office space you won't have to worry about any of that! Rented office spaces come fully furnished and ready for use. Right from the start, you'll have access to the equipment you need, and the internet and phone services. In some cases, you might even have access to a coffee and beverage service! All of this saves you time and money that you can then put towards growing your own business.
Flexibility: A short term office lease can also provide you with the flexibility to increase or decrease your space as needed. This means you can always upgrade your space in the future, should you need more room for additional employees. Similarly, you can choose to downgrade the space, should you find out that you don't need as much space as you originally thought. This kind of flexibility cannot be found through buying your own office, as once you've bought it your only option would be selling or constructing expensive addons.
Creating a Professional Image: When trying to build a successful business, image is almost everything. While you could provide the best service or product around, without a professional image, you'll have a harder time getting potential customers to try you out. This can lead to your business struggling to stay above water, and eventually going under. A short term office lease ensures that you can construct a professional image around an office space designed to look its best.
Whether you are an entrepreneur trying to start your own company or you are a business owner looking to reduce the cost of owning your own office, consider how renting an office space can benefit you. If you want to learn more, reach out to Stat International for additional information, and to discover what office spaces they have available for you today.