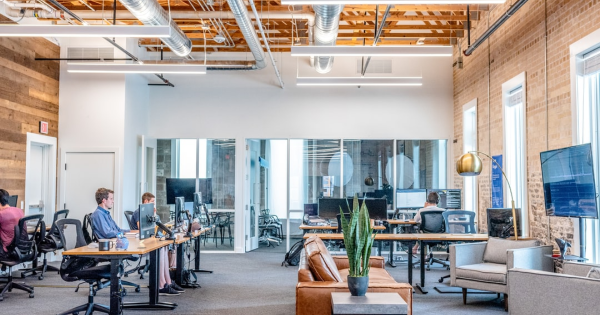 One style of office a business can seek from professional office solutions is a virtual office. In a survey conducted by ConnectSolutions, 30% of teleworkers expressed that telecommunication allowed them to accomplish more in less time. If a company plans to acquire virtual offices from professional office solutions, it's important to know how to work successfully in them. Here are a few tips that employees can follow for working in a virtual office environment.
1. Create a workspace
Sometimes it can be easy to get distracted working from home. Employees can end up cleaning, watching TV, or getting on social media. It's important to have a place in the home that's only used for work. If you don't have an office at home, you can use a spare bedroom, or a corner in one of your other rooms. You can place a desk and chair in one spot and start working. The important thing is that there's a separation between where you work and where you live within in your home.
2. Use a project management tool
There are a variety of online project management tools that can be helpful in keeping you organized with your work. Project management tools can serve as your online office filing cabinet and calendar. It can also be a central place where managers can have all of their employees access the work that needs to get done. Standard processes should be set up for employees to know where to find things and how to use it. Day-to-day projects can be traced, messages can be posted, and documents and other files can be shared.
3. Be careful assuming writing tone
With working online, there's often more communication done through written words, and less done through audible communication. It's not uncommon for people to interpret written tone of voice in a negative way. When reading a message, be slow to take offense at the tone you think you're hearing in a message. Be mindful of how your colleague or boss communicates to you in person and try to generally assume positive intent.
4. Set a schedule
While working at home offers employees flexibility in when they get their work done, it doesn't mean there shouldn't be a schedule. Setting a schedule can make it easier for co-workers and clients to know when to contact you. It can also help people that you live with to know when not to interrupt you. The way you arrange your time doesn't necessarily have to follow a strict nine to five job, but it should be consistent in some way.
Virtual offices have become more common for companies to pursue from professional office solutions. Working from home can provide employees flexibility to get their work done when and how they choose. It's important to take steps to maintain productivity when doing teleworking. All of these tips can help an employee be as successful as possible working in a virtual office.