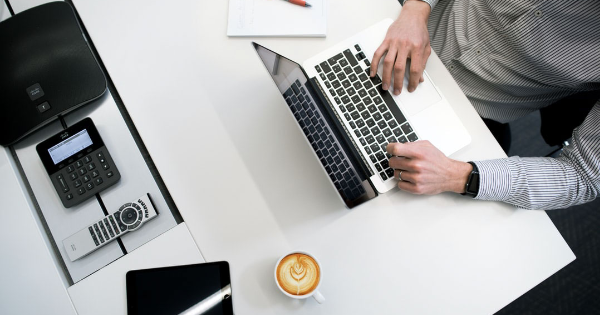 Even before the COVID-19 pandemic, remote work was on the rise. In 2015, 23% of American employees reported working remotely at least some of the time. Whether you had already decided to work remotely well before the novel coronavirus made its way here or you've recently had to adjust to working outside the conventional office, you're no doubt in good company.
But if you own and run your own business or you're just starting out as an independent contractor, it can be tough to access all of the services you need without a centralized location. Working from home can certainly be comfortable, but it may not always have every business amenity you need.
That said, it's much safer to stay home than to venture into a physical office space or make any unnecessary trips to make copies, retrieve your mail, or conduct other daily tasks. So what's the solution? Virtual office suites. Here's why you might want to consider going virtual with your office space during the pandemic (and beyond).
You Can Avoid Post Office and Bank Visits
If you're immunocompromised or you simply don't like the thought of taking extra risks, you might be worried about how you'll run your business without physical trips to the post office or your local bank branch. However, you don't actually have to go without these services. Your virtual office team can take care of making bank deposits for you or retrieving and forwarding your mail. This makes it easy to ensure you won't miss an important piece of correspondence or a payment deadline — all without having to enter these facilities yourself.
You'll Have Access to Administrative Services Without Risk
If you need something copied, scanned, or notarized during the pandemic and you don't have access to your own equipment, it can be difficult to get legal documents or work papers in order. Although many of these tasks have gone digital, you still may need paper copies in certain situations. Whenever you need access to administrative services or if you need a document notarized, your virtual office can take care of these responsibilities on your behalf and ensure you have everything you need.
Your Address Makes It Easier to Apply For Assistance
A substantial amount of government funding has been set aside in order to support small businesses, freelancers, and other professionals. But you may have a hard time applying for and receiving grants or loans if you use a P.O. box on your application. Having a virtual office means you'll have a unique business address with an executive suite number. That will make your application far more credible and will make it less likely to be denied or delayed. And if you need to apply for a loan through other means, having that business address can help during that process, as well.
Considering the length of this first wave of the pandemic, there's really no telling when it will be safe enough to reopen conventional offices without restrictions. If you're planning to work remotely for the foreseeable future or you've had to downsize your business in order to stay afloat during this time, you may consider renting a virtual office to address your needs. For more information on how we can help get you started, please contact Stat International today.