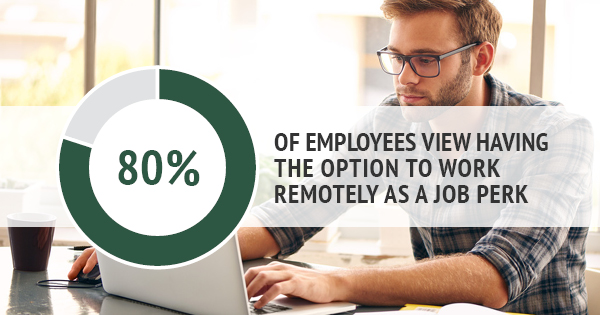 Around 80% of employees view having the option to work remotely as a job perk. But for many people, working from the comfort of home comes with distractions and subsequent low rates of productivity. For those who crave both the flexibility of working from home and interacting with others, co working spaces provide a unique alternative to the traditional office environment. Coop work spaces allow you to work in an atmosphere that's conducive to high output yet doesn't make employees feel restricted by the pitfalls of a typical office. But while coop work spaces have their proponents, there are people who have misconceptions about these one-of-a-kind office solutions. If you operate under the assumption that co working spaces are just for millennials, work only in big cities, or require constant collaboration, our myth-busting methods may just change your mind. Here are three of the biggest misconceptions that people have about coop work spaces.
Co Working is Just For Freelancers and Creatives
Granted, freelancers are typically drawn towards co working spaces, but literally anyone who has a more flexible work arrangement can benefit from coop working. If you work full-time but create your own schedule, co working is often more convenient than commuting to an office or having to work all day in a coffee shop. Whether you work remotely, have just formed a start-up, or work for a corporation and want to feel more inspired, this environment may prove beneficial for you.
In a Smaller City, Coop Offices Don't Work
While coworking is common in larger metropolises, these situations often thrive in smaller towns, too. If you've just opened your own business or have recently moved to a new community for work, you may feel isolated or have trouble making connections. Coworking spaces allow for collaboration and networking with other professionals from all walks of life. And in a smaller community, that can be extremely advantageous.
Co Working Spaces Are Too Distracting
Some people think that in co working spaces, anything goes. But just because a space doesn't have cubicles or individual offices with doors, that doesn't mean coops operate under complete bedlam! In order for a co working space to function, it's necessary for workers to respect the individual processes and preferences of those around them. If you need complete silence to complete your work, you might have trouble in a traditional office environment, too. But while coworking spaces promote discussion, it's not a loud space with no rules.
If you're looking for the best collaborative workspace Delaware has to provide, Stat International has the facilities you need. For more information, get in touch with us today.